The UK outsourcing market continues to grow: over the next two years, 32% of UK businesses are predicting to outsource more. Cost reduction is no longer an important driver for outsourcing; enterprises are focusing on core business as the primary driver, followed by access to global talents. This shows how businesses, both enterprises, and startups are embracing the idea of software development outsourcing.
From embracing technology solutions to upscaling their business, and seeing faster results, software outsourcing enables enterprises with improved productivity and efficiency. It is challenging for businesses to stay abreast of changing technology trends and manage overall operations, within budget in this competitive environment. Thus, partnering with a software outsourcing company is a strategic decision for efficient, cost-effective, and successful development.
Introduction
Software outsourcing is nothing but choosing the right partner for your software development. You can either get a piece of software developed or go for end-to-end development; software outsourcing has many benefits for a company- low cost, more effectiveness, less risk, and higher security.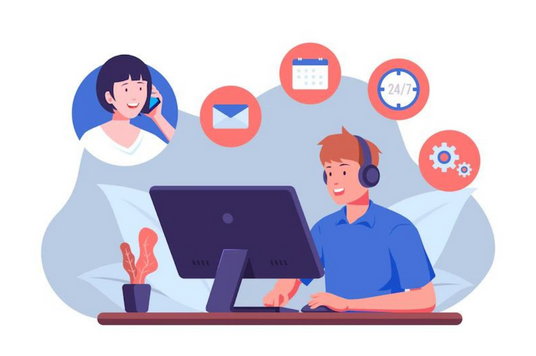 Although companies today have exposure to top software developers around the globe, choosing the right software outsourcing company as per requirement is essential. Thanks to the digitalised corporate environment, established businesses and startups in the UK are using software outsourcing to develop their products.
But that's merely the start. Let's examine the state of software outsourcing in 2023 and see how it will help your company.
The Need For Software Outsourcing in 2023
1 out of 5 organisations globally is still looking for skilled tech talent, a report by ManpowerGroup Great Realization 2022. The report shows global talent shortages have reached a 16-year-high, especially in the technology and data industry in more significant economies like the UK, USA, and China. IT and software are highly sought after in developed economies, and with tech talents being scarcer than ever, top companies are looking for talents beyond geographies. Hiring local talents in the UK has become highly expensive, which has compelled more organisations in the UK to consider outsourcing.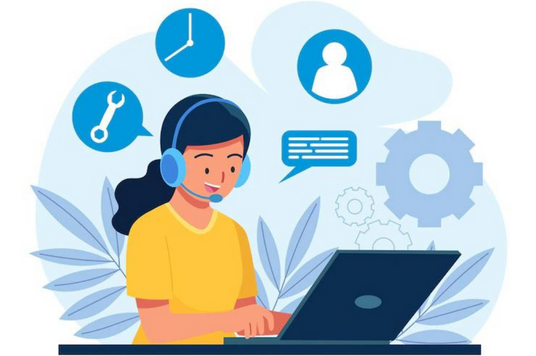 While software outsourcing isn't a new phenomenon, the state of outsourcing has changed during the COVID-19 pandemic. The past couple of years has proven that working with a remote team is a successful business strategy for most businesses. Working with remote professionals has expanded the outsourcing industry, especially the rising trend for outsourcing software development. To continue growing at a rapid pace, companies in the UK are finding new ways to expand their reach. This could involve focusing on new industry vertices or expanding into new geographical markets to meet the evolving needs of the customers.
Let's take a look at the benefits of software outsourcing to get started.
Benefits Of Software Outsourcing For Your Business
Software development is critical in improving business productivity, automation and cost, but the need to hire skilled software developers is now higher than ever. However, IT needs in the UK market vary significantly with time and budget, making software outsourcing a feasible option. Software outsourcing has many benefits, with lower costs and higher productivity being the main ones.
Focus On Your Core Competence
Prioritising your strength rather than managing the areas you need to be more expert on is one of the most daunting tasks for business owners. Investing time and human resources in something you need to become an expert will lead to losing value, time and money. It is far better to outsource your software development as an experienced web development agency in the UK will tackle your software development problems using its diverse skill set. Software outsourcing comes in handy to startups and enterprises when planning an expansion or developing a new product from scratch.
Utilising The Diverse Skills Of Experienced Developers
Partnering with a reputable software outsourcing company means working with the best developers available in the market. Top developers look for brands that can hone and exploit their skills, which is why you usually find top developers associated with leading outsourcing companies.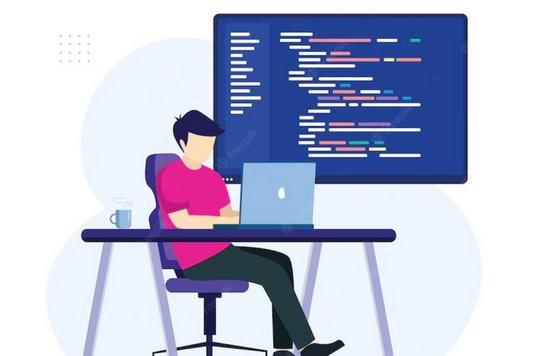 Software Outsourcing Reduces THE Cost
Software needs may vary with time, budget, and current trends. In-house developers can work overtime for a week and may leave early for two weeks straight. This increases your payroll budget, which you may use for more deserving aspects of your company. Software outsourcing means you only pay for the actual amount of work. If you choose a web development company in the UK, the total costs are significantly lower compared to hosting an in-house team.
Develop Your Product On Strict Deadlines
Amidst the complications, coding issues, bugs, and delays, an in-house software team may deliver late. A viable solution is to work with remote developers to achieve sharp deadlines. A team of elite and experienced developers from the right software outsourcing company will deliver on time without compromising quality. Their collaborative effort ensures on-time delivery with rapid revisions, tackling a significant part of the process.
Read Also: Why India continues to be the preferred destination to outsource
Avoid Hiring Complications
Another impressive thing about working with a remote development team is that the agile team you are looking to hire will be suitable for your projects. Many startups and enterprises in the UK cycle through numerous developers because they fail to deliver the required quantity. Re-hiring processes may cause delays and inconsistencies in your product delivery, thus failing to be in the competitive market.
Partnering with a reputable web development company in the UK will enable you to eliminate these hiring problems and give you a strong chance of obtaining quality results.
Now that we know the benefits of software outsourcing, let's dive deep into the strategies you need to follow to be successful in this digital environment.
Software Outsourcing Strategies To Follow
With software outsourcing well-planned strategies, you are sure to leave with clarity during the development cycle. This is the first step for successful software outsourcing. However, if you adopt the right strategy, your outsourcing efforts will succeed. But if you have an unplanned strategy, your outsourcing efforts will only last a while. Using these strategies, you can fill the technology gap; here are a few strategies you can follow for successful software outsourcing.
Hire Specific Tech Experts
There are enterprises in the UK that have a core team of in-house experts but need more technical expertise. They need specific technical experts for their projects. This could be new technology or technical gaps that the in-house team may need to improve. Many startups join hands with an outsourcing company to build software or bridge the technology gap. Hiring specific tech experts from a software outsourcing company will enable you to fill a short-term technology gap and build a cost-effective software solution.
If you need a technical team for your software or product development, hiring a team of developers for your end-to-end development is essential. Hiring a team of developers, QA specialists, UI/UX designers, testers, project managers, and others could exceed the budget. You must set up a powerful team dedicatedly to working on them but at a lower price. The best part here would be hiring remote developers or building a dedicated team. Choosing your software outsourcing partner in the UK will empower you with end-to-end development at a budget-friendly cost.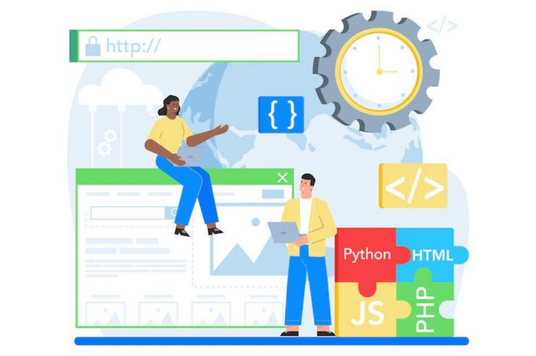 Required An Extended Team
This is when your plate is full, and you need extra hands to complete your development. There are organisations with whom you can partner to build your software on a tight deadline. For startups and enterprises with small development teams, it may be challenging to develop a product, and that's where an extended team comes in handy. You can scale your team as needed depending on the requirements and involvement.
Scale Your Existing Software
This is the situation that most startups in the UK find themselves in after the funding round. They may have an MVP to generate funds. But to build the product, they need a team of experts. Partnering with a development agency in the UK or hiring a technical co-founder will empower them to scale their existing software.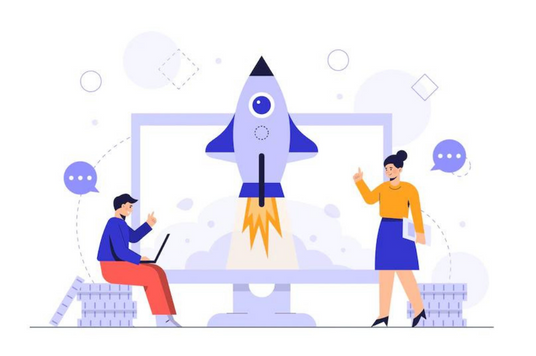 Modernising Your Existing Software
Another strategy you can apply to be in this competitive market is to modernise your legacy product. Modernising your existing product with the latest tools and technologies will help you gain more customers. This is when organisations look for an external software development company in the UK to transform their project from mission critical application to modern.
Now that you know the strategies to apply for your software outsourcing, let's move to the next chapter of which is the best team for your development- Outsourced Or In-house?
Software Development Outsourcing Vs In-house Software Development
To help you choose the best development team, we have considered three factors: quality, cost, and delivery. You can decide the best-suited team for your project based on these three factors.
In-house Development Team
Whether a startup or an enterprise, the first comes when developing a product or software is to hire developers in-house. It makes sense as you get to know your in-house team in person; you know their skill sets and choose those who best fit your company culture.
However, hiring an in-house development team has a few pros and cons.
Pros of In-house Software Development Team
Working with an in-house development team will enable you to interact with them directly. It is easier to assign them to work and know the workflow regularly. When working with your team, you may get involved in day-to-day decisions and provide frequent feedback.
Face To Face Communication:
Communicating in the same office is more accessible as it streamlines communication. Face-to-face communication is more personal, helps save time, and avoids misunderstandings.
Understands Company Culture:
Hiring in-house developers will help them understand your company better. They know the policies and ethics to follow. It is easier to develop corporate ethics and codes and establish best practices right from the beginning.
Cons Of in-house Development Team
Hiring in-house developers are comparatively expensive compared to outsourced developers. Hiring in-house employees mean paying insurance, increased office rent, software licensing, sick leaves, and other benefits.
Once you hire an in-house team, you have to pay for their training. To remain in this competitive market, you need to have developers experienced with the latest technologies.
When you hire in-house developers, they might need more experience with modern tools and technologies. This may delay your development process and hence delay building the product within the deadlines. And searching for an experienced developer may save time and money for your company.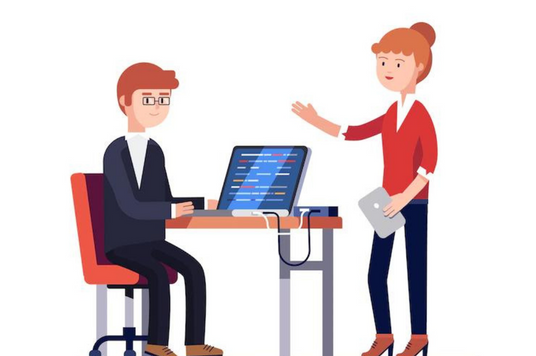 Outsourced Development Team
Software outsourcing is no longer just a way to cut costs in the UK; it is more about access to better skills, with cost savings becoming a lower priority. Startups, businesses, and enterprises are now more comfortable with software outsourcing companies and making them part of their teams.
Read Also: Captive Centre or Vendor Partner Model: Which One Suits Your Business?
Pros Of Software Outsourcing
Be it a startup, enterprise or big tech company, resources are always limited. As discussed earlier in this guide, organisations globally need help finding skilled labours, and outsourcing software development can help save costs. Instead of hiring in-house developers, it is more profitable to entrust this task to a specialised software outsourcer.
You can spend time and money on something other than recruiting a specialised tech specialist or building an entire team from scratch. Software outsourcing companies have specialised tech experts who are experienced in current tools and technologies. You need to choose the developers per your project's requirements and needs.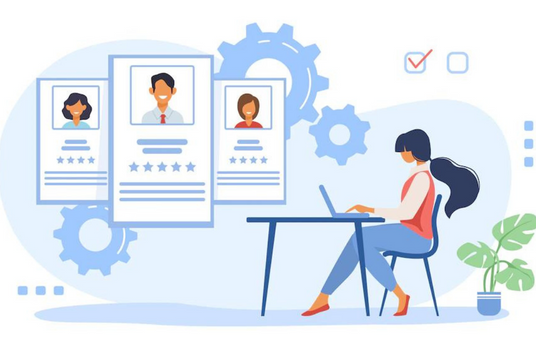 Software outsourcing companies are no longer a stigma. Generally, these companies have a wide range of experts in various technologies, and they have worked on different projects and technologies that are helpful for your project. You may need an app developer between developing your product, and you can scale your team up and down as needed.
Read Also: Transforming an Idea Into an App- A Roadmap To Success
Cons Of Software Development Outsourcing
Product or software development is a critical part of your business, and not having complete control over the team may be frightening. Frequent communication and regular feedback may take work. However, a technical co-founder or a manager in between may help you solve this issue.
Communication And Collaboration:
The team may work in a different time zone when you partner with a software outsourcing company. There may be communication gaps between you and the team, and collaboration may weaken, thus delaying the project. Internal communication tools such as Slack, Skype, or Zoom help communicate better.
Both outsourcing and in-house development teams have pros and cons, as it's about more than just the cost and having qualified experts. Software outsourcing helps you find long-term players who can effortlessly address even significant complexities and play a crucial role in your project's success. Whether you go for an in-house development team or pick an outsourcing partner, ensure they are the right fit for your project.
Cost To Build A Software
This is a common question for businesses in the UK- what does software development cost?
This can be challenging even for companies or software experts with over 20 or 30 years of experience. There's no definite answer because the cost depends on several factors. The cost of developing the software depends on your needs and the factors associated with your project.
You may either develop a part of your product or go for end-to-end development; cost estimation depends on three stages- design, implementation, and maintenance.
The cost of designing the software may vary massively, determining the level of the technical complexity of the application you want to build and the hours it may take to design. While designing simple or essential software may cost you less, highly complex software with third-party integrations and video content will take longer to design and may be more expensive. Working with an extended and dedicated product team of developers will help you make better decisions and potential profits and estimate the cost to build a SaaS product.
Once your newly developed software has been designed, it needs to be implemented. The implementation costs are fees that are used to set up the software. It includes the cost of training the staff to use new tools & technologies and integrating existing data into the new solution, also known as data migration.
For smaller businesses, data migration may cost less, while large companies can expect far longer and more expensive processes overall. The overall data migration may cost £7 million for large enterprises, while £7000 to £110000 for small businesses.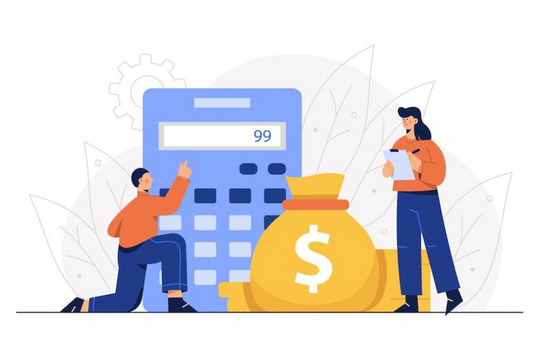 Maintenance Stage
Most startups and small businesses massively underestimate maintenance costs, you must avoid falling into this trap. Modern software is incredibly complex and expensive and requires regular updates to run smoothly, and maintenance is time-consuming, repetitive, and costly.
Many software application maintenance requires a team of working professionals round the clock to ensure there are no technical issues. According to Tech experts, 90% of the costs of modern software are associated with regular maintenance. Although many companies don't account for these costs, with limited budgets, it's important to consider maintenance and support before developing a new product.
Contributing Factors To Software Development Costs
Now that you're familiar with software development stages and associated costs let us find out the contributing factors to software development costs. It is essential to understand these factors as you can stay within budget and avoid any nasty surprises, like unexpected costs further down the line.
The cost of your software development will depend on the stage of development you're at.
New Software Development
If you're developing entirely new software then the total cost will increase. Because hours of work done by the developers will translate directly to costs. The estimated cost to build new software in the UK will be between £35,000 to £180,000, depending upon the complexity of the software.
Read Also: Choosing A Mobile Development Company– Best Things to Do
Upgrading The Existing Software
If you're looking to upgrade your existing software, then the cost will be significantly lower. In short: the price you pay depends on how many hours it takes to upgrade the software.
As you know the average cost of developing software, let's now see how to find the right software outsourcing company in the UK.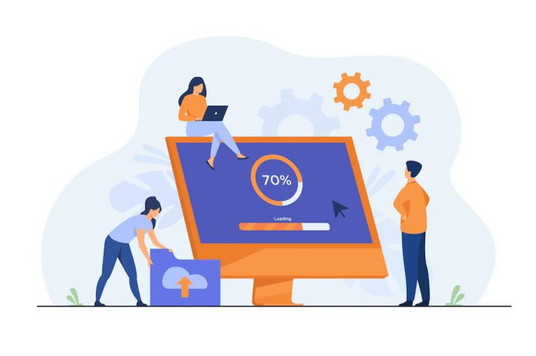 Software Outsourcing Company Checklist
There needs to be more than choosing the right outsourcing software company in the UK. However, with so many outsourcing companies in the UK, most businesses find themselves in an abyss. It is daunting to choose between so many companies, and that's where the checklist comes into play.
It is the first step when choosing a company for outsourcing software development in the UK. Check their portfolio, testimonials, and expertise to judge the kind of projects they have done. It will also give you an idea if they have done similar projects to yours.
Technology is evolving every day, and it is essential to use modern technologies & tools to succeed in this digital market. When choosing your software outsourcing partner, you may ask them about the technologies and tech stacks they are well-versed in, and if they can rope in the technology you need.
Read Also: Project Outsourcing Vs. Staff Augmentation
It is one of the essential aspects of choosing your outsourcing partner. Check their services and engagement models. It will help you to judge the kind of partnership you want with them. You can either go with only remote developers, build dedicated teams, or just do short-term projects before starting your project.
Every project you work with the software outsourcing company has a specific budget. You need to find a company that matches your budget. Check the costs included in building the software, as you can maintain the quality of your project. You may also check the hidden cost if any is added to the contract.
Wrapping Up
This guide will help you to give a clear understanding of software outsourcing in 2023. Outsourcing software development can be beneficial to companies if done correctly.
At Classic Informatics UK, we have more than 20+ years of experience. We have assisted hundreds of thousands of startups, enterprises, CTOs, and organisations of all scales in building their software and moving ahead in their journey.
Thus, software outsourcing can infuse you with a talented workforce, high-quality codes, and seedy development in this competitive market.
---
Nivedita Nayak is a technical content writer in Classic Informatics, a leading web development company . She is a passionate writer, and loves to write for IT Industry.